Are you having trouble finding new readers for your blog? Do you write plenty of content but are still not getting traffic, or do you feel undone by the pressure of the competition in blogging? Getting all these problems is common in blogging, even though I was also facing this problem. So, I know how it feels.
It is evident that no one wants their website to lose traffic, but your blog also maintains the quality to get followers. There is an old saying that "Content is king." If you keep in mind Google's algorithms, then only quality content is what matters. Sometimes engaging content is confused with creating lots of content which is the first mistake many bloggers make.
This article will provide you with five ways to write great blog content and keep your readers engaged.
How To Write A Great Blog Content
Come up with exciting titles.
Most readers will judge your content by the cover only (cover here means the title of your post, or it could be the image you attach to your post). You can see the example of the Family share, where they could have used something which might have sounded boring, like "3 Signs you're in a bad relationship." Still, they knew that they wouldn't get much traffic with this compared to "3 ways relationship could be killing you".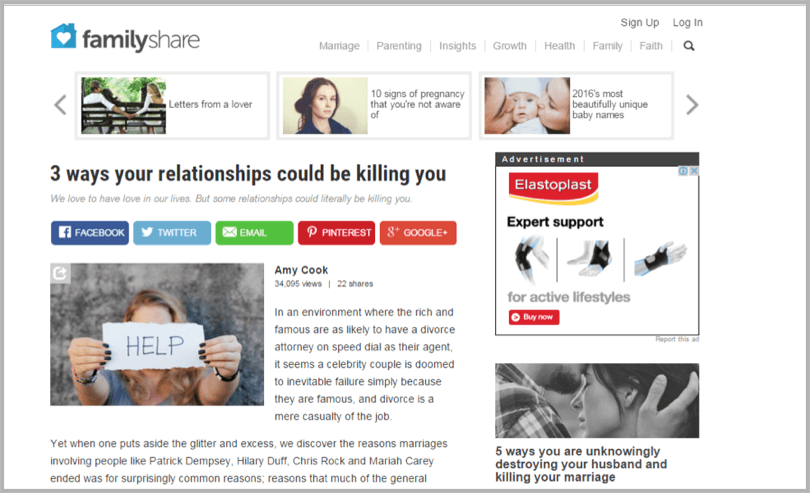 There are many benefits of a good headline like:
Inspires trust
Encourages sharing
Uses keyword
Directs the reader from the headline to the body content
Your headlines will wander for you, but you will have to work hard on the headlines first. You can see this statistic: Nearly 80% of people will read the headline, and the rest 20% of people will read the rest of the content.
You can look at the example given to understand the use of a proper headline. The headline of this article tells the reader that it is for beginners. Readers can trust that they will understand the content even if they are new to photography.
Write shorter sentences
You don't have to write your blog content like William Shakespeare, as being too wordy does not help. Lose the words. Don't write lengthy sentences; you will lose traffic. It doesn't mean your writing shouldn't have flow or purpose. It simply means that write shorter that doesn't drag on unnecessary. The sentences should be easy to understand. People get lost in the long sentences. Disagree with it? See the example for yourself.
Did you understand what my point is?
Shorter sentences help readers to take a lot of breaths and keep them interested.
The storytelling approach is a must.
A great professor once said that people don't remember facts; they remember stories.
As a content writer, it can be a little bit difficult to set your writing apart. How you will make your blog more memorable is to use a storytelling approach. Use facts and statistics to related stories, which the user will remember.
Telling stories will also allow the user to view you as a person, not a company. It's a fact that people would love to work with a company in which they think they know the owners. Create a personality for your blog because that will help you a lot in connecting with a personal term with your reader.
Take a look at this recent trending Bloomberg article, for example.
It begins with a story about a regular guy progressively spending his cash, then flows into how millennials influence the stock market. The story creates a human connection before divulging into any other topic.
Stories will help the audience relate to you. So, telling great stories is the best way to carry the value of your offering and your company.
Use images and help a reader out.
Plenty of text means lots of friction. Use visual elements to break your content and make your points. It doesn't matter which your topic is. Using images will be easy for the reader to understand with charts, videos, images, and diagrams.
A post that uses an image after every 75-100 words gets the maximum shares. Be thoughtful of the visual elements you use and make sure that the things surely add value to your content. This Kissmetrics post mentions that you should steer away from stock photography.
An excellent visual explains the content.
Visual elements will make a complex concept clear in the reader's mind. Take a look at this article about wireless charging furniture wouldn't have made sense if it didn't have images to back up its facts. According to Moz, this article reached a score of 100- which is the maximum score for social sharing and link activity.
Write in-depth articles
Most content published (approximately 85% of Buzzsumo's report) is less than 1,000 words, but the content over 1,000 gets more shares. There are plenty of reasons why this is.
There are plenty of opportunities to get backlinks
Reader stay on the page longer
More room to cover the subject thoroughly
There are plenty of sources for quotes
You can take a look at the most popular blogs and websites today. You will find that the content is over 1,000 words.
Most businesses create content sticking to a standard methodology, "quantity over quality," which means that more quantity will generate more leads. So, if you want to engage readers as you want to build your email list or want to drive traffic to your website- longer content is your best bet.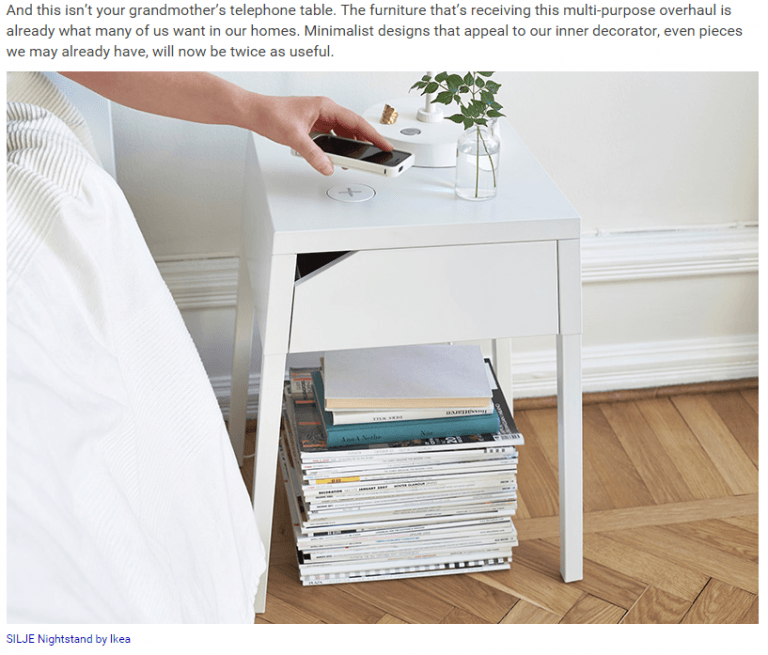 A Quick look at the checklist for engaging content
Write interesting articles
Use shorter sentences
Tell a story
Use visual aids
Write long articles
I hope you'd like this article; if you are any different ways to write engaging blog content, feel free to mention them in the comment section.