You own a website for your business, and your next goal is to optimize your pages for search engines; we call it Search Engine Optimization (SEO), so they show up on search results, and your target audience visits your website. You should be looking for targeted traffic at this point, and how you do, it matters the most.
Ultimately, your pages should engage your visitors and convert them into leads. Creating awareness through your content sparks the initial interaction with your website. The visitor should not just bounce out of the page just seconds after his visit; if this happens, it means you are not creating engaging content.
How Do You Go Ahead with This Seo Process?
Do you follow a particular set of guidelines to optimize your pages or do a competitor analysis to see what competitors are doing and follow the same? OK, let me tell you one thing, if you are thinking of following any of the above, you are just following the crowd; why? Because that's what mass does, and you are nowhere unique. If you want reliable results, you need to think differently from and rest of the crowd.
When you want your target audience to visit your website, organic traffic is the primary source through which you generate a lot of traffic, and for this to happen, your site should be search engine optimized. How does search engine optimization start?
It all starts with 'Keyword Research.' Your SEO begins with keywords that resonate with your target audience and get good CTR.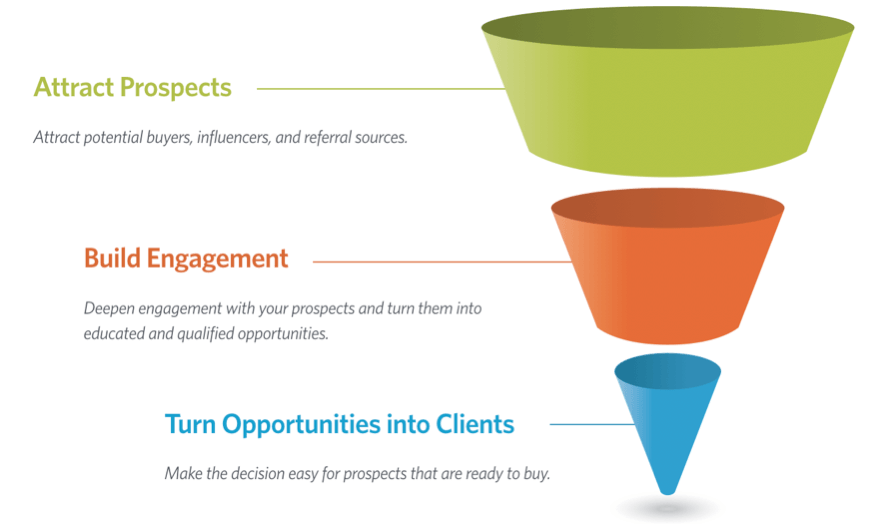 The Process of Search Engine Optimization
It all starts with finding the best keywords for your business, and this is what you call 'keyword research.' You start analyzing your best possible keywords from different sources and tools.
You need to have some prerequisites to get started with SEO.
You must have a basic understanding of SEO, and terminologies, know the goal of SEO
Google Analytics is enabled on your website.
Search console enabled on your site, and make sure you have connected both Google analytics and search console with each other.
Let us consider that you have had your website for the last year with the abovementioned prerequisites.
Note: You need to link both Google analytics and the search console to see detailed search queries and keywords analytics (Just stressing this point more since it is essential.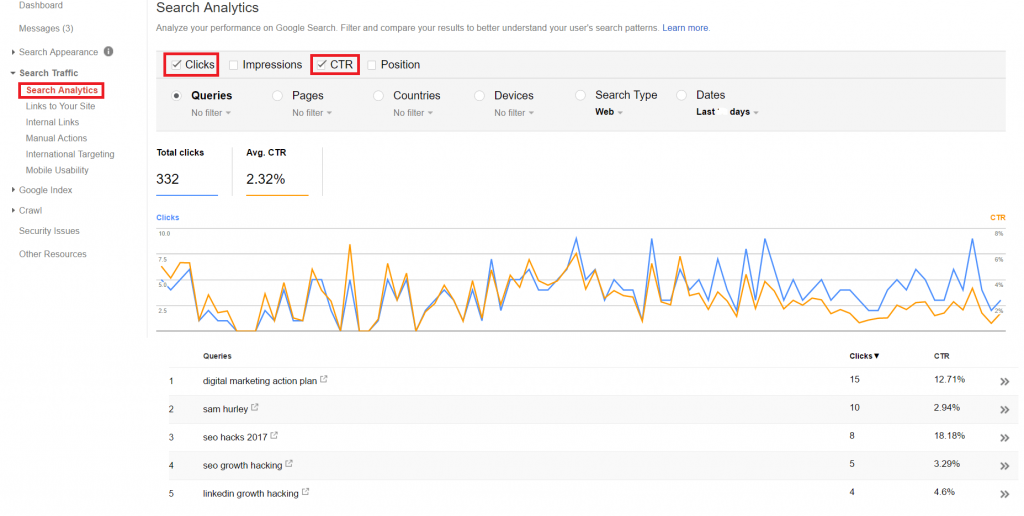 SEO Practical Case Study
Step 1: Observe the queries
Check out which queries visitors are landing on your page and make a list—this data you can see from your Google search console.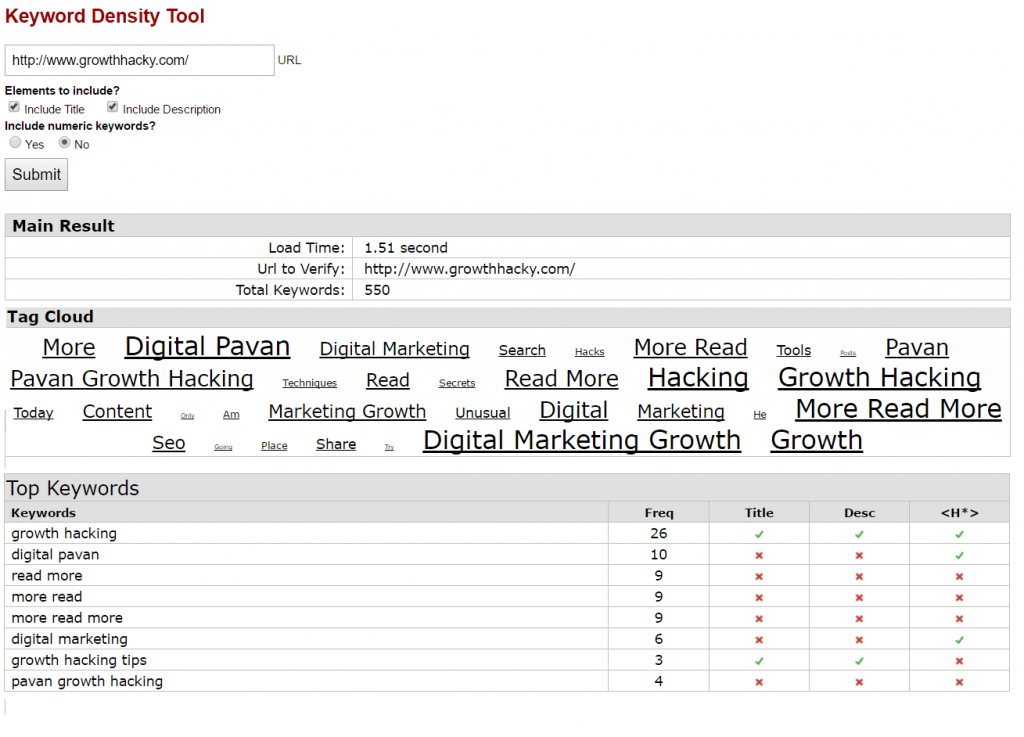 Step 2: Focus on your profitable keywords.
Now, you have keywords with high CTR. The next step is to focus on the first 5-6 profitable keywords in line with your business.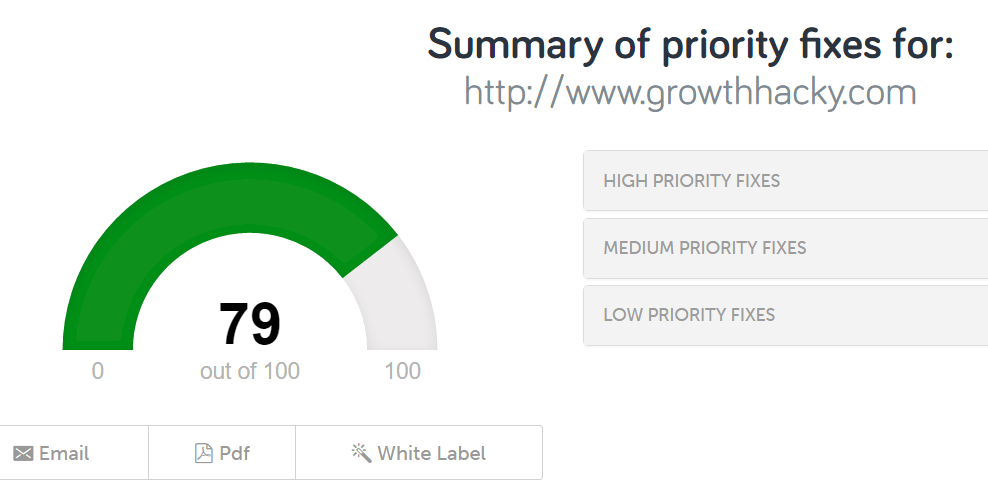 Take, for example, my website growthhacky.com; these are the top profitable keywords
Growth hacking startups
Social media growth hacks
Guest posting growth hacks and tricks
SEO growth hacks
Youtube growth hacks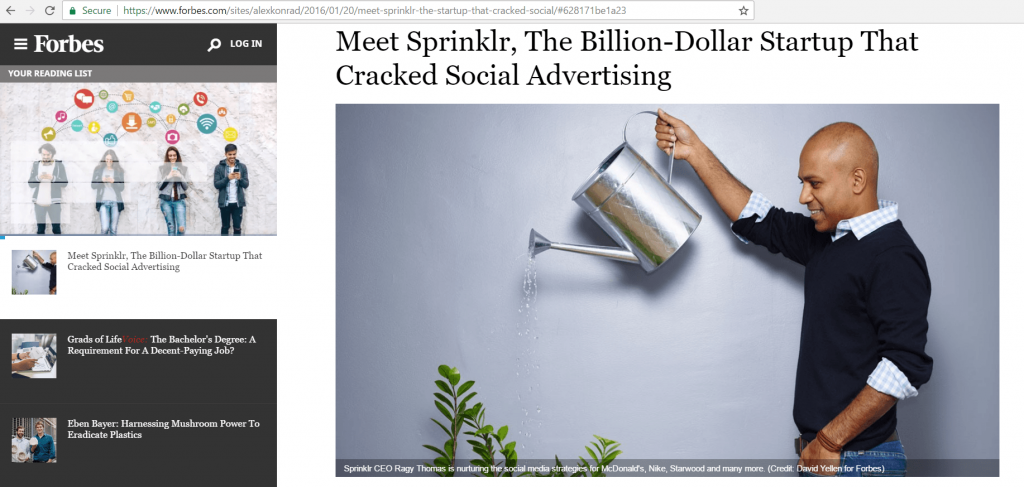 Step 3: Analyse
status of these profitable keywords on your websiteUse this tool, 'Keyword Density Checker,' to see if you are currently prominently using these profitable keywords (keywords with high CTR) on your website.