Are you looking for some ways to improve YouTube channel views? Then you are at the right place as here you will get a few simple techniques so that millions and your targeted users will watch your YouTube videos. Let us look at the five ways how to improve YouTube channel views:
5 Ways on How to Improve YouTube Channel Views
Keep track of your target audience to know common questions your video can answer.
This technique is simple to follow but challenging to implement. To create appropriate YouTube videos, you must pay attention to the user's problems and try to solve them.
You can take the help of much social listening software, which can help you observe keywords and brand mentions from social media. Tracking phrases with your targeted keywords in real time will help you learn about the user's problems.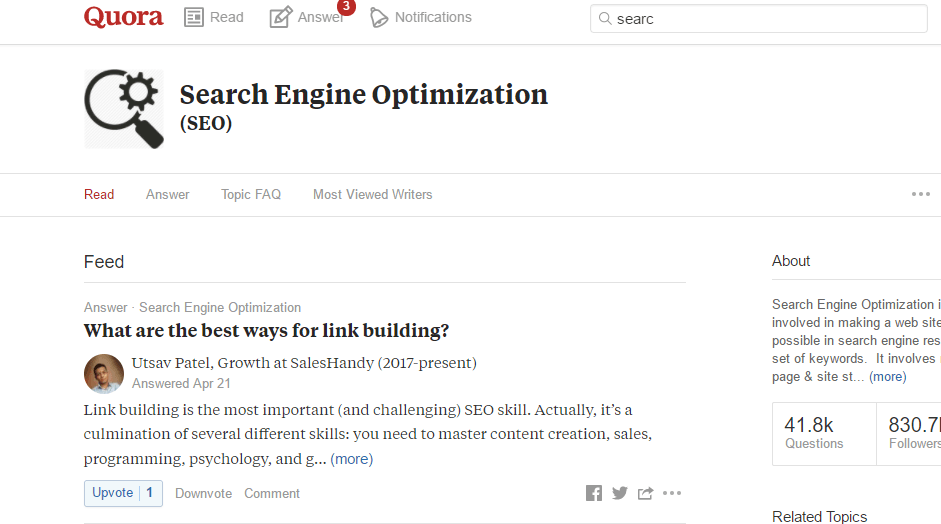 If you cannot follow this technique, you can also take the help of Quora, which is excellent for understanding your audience. For example, if your niche is Search Engine Optimization, a search on Quora will provide you with more than 41.7k questions, so you can use social media platforms to help get the audience's problems and solve them.
Develop a signature style so that viewers know what to expect from your videos
Choosing a topic for your YouTube video is the beginning, and your video should convincingly cover the case. To maximize your video views, pick the perfect match and create evergreen content that will stand the test of time.
On YouTube, the viewers look for a certain quality of the video. A shaky webcam and a lousy script won't do it. For the complete format of your video, expert YouTuber Tim Schmoyer recommends hooking your audience in the first 5 seconds. You can offer your audience a unique value that you will provide in your video. A bumper is an excellent way to promote your brand.
In continuation of Schmoyer's point, you must provide what you promise in the title. Script your video and focus on fulfilling the value your audience is craving.
You must include a call to action (CTA), which tells your viewers what to do. It's one of the ways to improve YouTube channel views.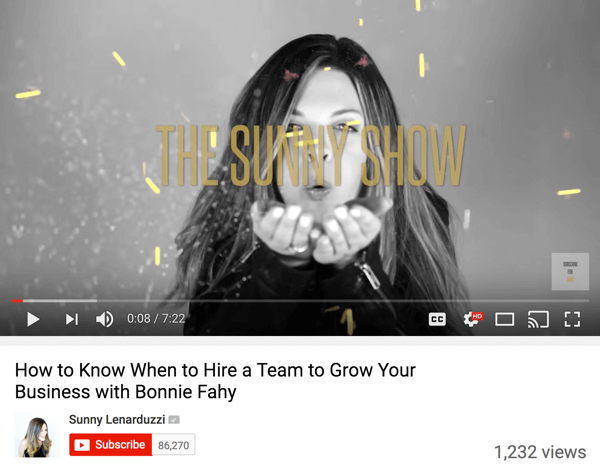 Give a strong call with End Screens and Cards.
A CTA is a must if you want your video to create leads. In your CTA, you can ask the viewers to share your video, check out other videos, and visit your website. YouTube annotations were a simple way to communicate CTAs to viewers. In May 2017, YouTube removed the ability to add and edit annotations as they don't work on mobile devices. But now, most YouTubers use the new screen and card features instead of annotations.
The end screens and new cards feature are mobile-friendly, and it's a great way to end your video. The process is to add an end screen, Click Video Manager, Videos, and then end screens.
You can also add a template on the end screen; select use template to add any call to action you want, including links to different channels, your website, and subscribe buttons.
Take the help of Creator studio to optimize your channel.

Optimizing your YouTube channel will make it easier for people to find your videos when they do a Google search. You can start optimizing your account and create a partner-verified account, allowing you to monetize your videos and upload custom thumbnails and lengthy videos.
If you want to verify your account, log in to your creator studio dashboard. Click on the channel, then on status and features.
Click Enable under Monetization tab.
After verifying your account, you can optimize your video by adding a thumbnail. If you want to upload a thumbnail, go to Video Manager and click on the custom Thumbnail button that will appear in the preview. It would help if you also optimized your title, which provides value to the audience and should have the main keyword.
Promote your videos and channel on the platforms your audience visits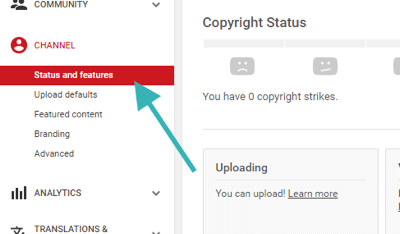 After you have uploaded your best video, you can use target audience research to promote the videos where users can see them. You can take the help of Google Analytics; you can know which platform the audience is using. Please write a blog post to promote your video, embed the tape in your blog, and use it to drive traffic to your blog.
To drive interest, maintain an uploading schedule to keep your YouTube videos fresh.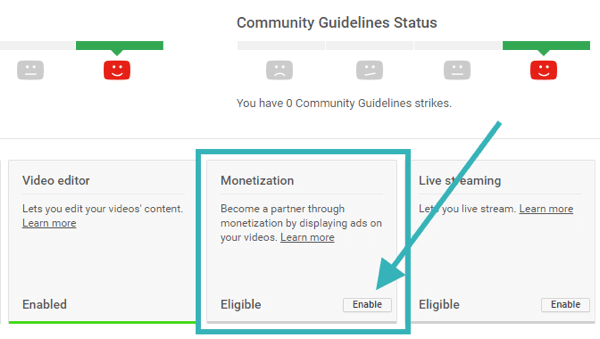 Conclusion
The more people watch your video to completion, the higher your content will rank. If your audience likes content, then they will also share your content. These were the five ways how to improve YouTube channel views.
Please share your thoughts in the comment section below.