Knowing the right direction can be challenging while deciding how to get more users for your product. There are various types of influencers, like micro-influencers with less than a million followers. The talking point is: Are these followers loyal and engaged?
A study was conducted to know the level of engagement of the influencers. Influencers with 10,000 to 100,000 followers were most effective in engaging their audiences, displaying a higher like rate (2.37%) than celebrities and influencers with more than a million audiences.
Check out these six tips which will help you to reach the best customers by focusing on micro-influencers:-
Focus on Engagement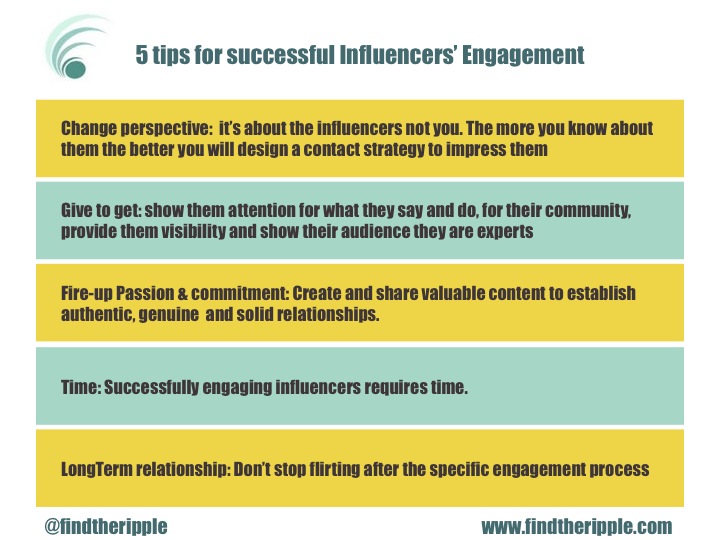 The main idea of this tip is engagement leads to growth. Before reaching micro-influencers, ensure that they have proper engagement with their followers.
Check the comments, likes, social shares, engagement metrics, and retweets. This will give you an idea about the proper engagement of the influencer. A tip to follow is that big influencers do not have the type of engagement as micro-influencers because it is much easier to get engaged with 1,000 followers than with 50,000 followers.
Find One, Find More
Influencer marketing is challenging and requires hard work to get maximum results. You will have to develop a different strategy to get the most out of your results and connect with other lookalike micro-influencers.
You can start with one particular influencer but cannot depend on that sole influencer for long. It is necessary to build an army of micro-influencers that can provide you with the impact you want. You can pay a group of micro-influencers or a single influencer per tweet to generate results.
Work With the Relevant Ones, Not Just the Popular Ones

Let's understand this with an example: For selling fashion apparel, you approach a YouTube prankster with a demographic of 10- to 25-year-old boys. Is this audience relevant to what you are selling?
Even if the influencer has millions of subscribers and every video gets millions of views, the ROI will be less. It's time to find the right influencer who specializes in your niche and can boost your ROI.
Find a Network of Linked Micro-influencers
A simple technique is to find a network of linked micro-influencers as they tend to interact frequently by sharing posts and leaving comments on the posts. This can provide social proof when the customer arrives and looks at the center.
Show Some Respect and Love
Show some love! One of the critical parts of influencer marketing. Dump boring emails. Instead, show them you respect their post and value their time. Show them why you love working with them; explain clearly why a particular micro-influencer is best for them.
Final Thoughts
When micro-influencers are involved, the key to shining at influencer marketing is to show them some fantastic value. Try to avoid being pushy and provide some value. Quality will always beat quantity.