There's an opportunity staring right at you, and you are not taking advantage of it (unless you're Amazon, in which case – way to go, Spark!)! The 'review' feature is commonly found on online marketplaces and service platforms Uber, Zomato, Amazon, Flipkart, App stores, and more. If you are a brand directly or indirectly using these platforms to acquire reviews, and if you are counting on these reviews to build a community, an audience base, or both – read on.
Identify potential influencers amongst reviewers.
Watch over your reviewers like a hawk guarding her flock and identify the list of repeaters. By this, we mean the people who cannot resist their fingers from tapping reviews for almost every product or service that they use on your platform. Once you have identified your list of potential influencers, you will need a tool to pick from the lot.
This is where helpful tools like Profiler by Qoruz come in. This Chrome extension instantly scans people's social media profiles to give you a precise measure of their social footprint and presence on various social media channels. It also gives you numbers on their engagement and following, helping you decide whether or not to onboard a reviewer as an influencer.
   2. Hook potential influencers onto your platform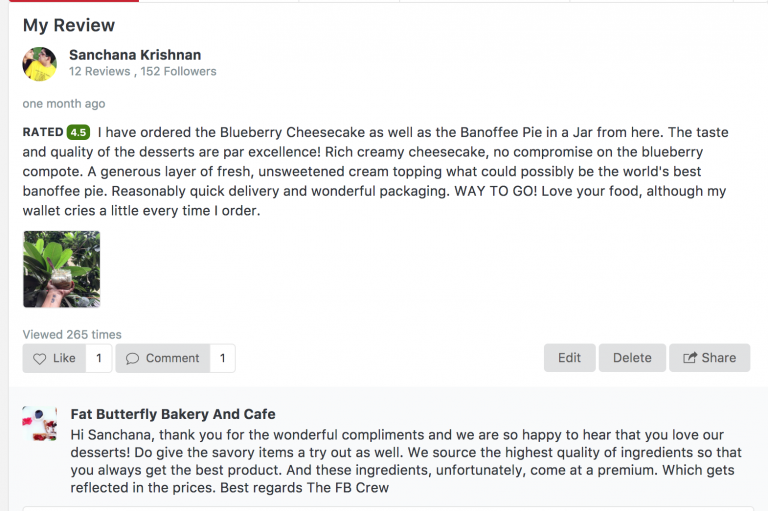 A kind response to a review goes a long way.
And have them returning. People need incentives to review unless powerful feelings have been developed towards a product, item, or service. This can come in rewards to the reviewers, making the platform engaging and exciting for reviewers, or both. Zomato did this by turning the site into a mini social network, where people could have and follow friends and see reviews for each restaurant.
3. Give reviews their importance
Reviews can be instrumental in guiding a user's decision. According to a survey by BrightLocal, 88 percent of consumers trust online reviews as much as a personal recommendation—which is astounding, considering most online reviews are posted by total strangers. The same survey found that only 12 percent of the population did not regularly read reviews for consumer products. With this being the case, it helps to have the site designed so that the reviews section is easily accessible and visually pleasing.
Aim to make reviews truly social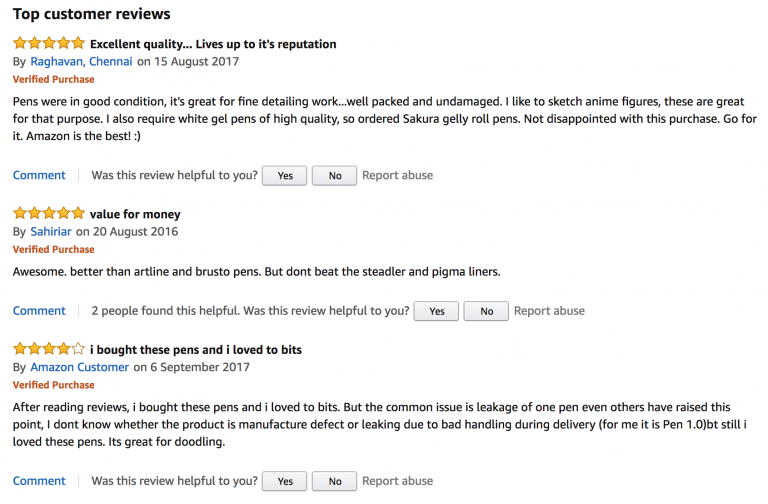 Unless special measures are taken, reviews can live and die on your website without ever seeing the light of day and generating leads. What would incentivize a user to make the reviews social and take them to a platform that will give them more eyeballs?
2. Gamify the act of reviewing
Amazon gives importance to the top reviews; this works in the brand's favor and the reviewer's!
Make it rewarding for users to review your platform. In other words, the platform must natively encourage the very act of reviewing. One way could be showcasing the most viewed reviews on top, and another could be giving levels to various kinds of reviewers based on the frequency and popularity of their reviews. Observing reviewers' behaviors to such cues also helps determine who amongst the reviewers can be converted into a brand advocate eventually.
Rewarding reviewers with goodies
Reviewers have it in them to automatically review the things that come their way. When the festive season is on its way or the opportunity for a sale presents itself, reward your consistent reviewers. Thank them for their support by sending in a bunch of goodies. You can send a bag with items or services you have seen these individuals order or use most frequently. This way, you can start dividing your reviewers into brand advocates of a particular type and build your database!
Stay in touch
Carefully bring top and consistent reviewers into the funnel to turn them into brand advocates for your brand. Respond to their reviews and encourage them to be regular with their feedback. Give them privileges like discount vouchers and gift cards – little gestures to say thank you. And stay in touch through emailers or notifications on your website to give your brand advocates something to look forward to.
By adding content about your product or services, reviews contribute to your site's searchability and boost your ranking. You can turn this to your advantage by following these steps and using your platform and a consistent reward system to transform reviewers into brand advocates quickly.